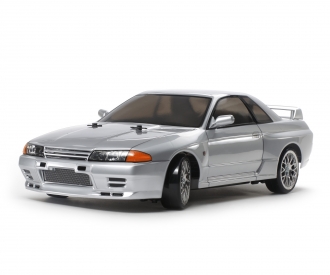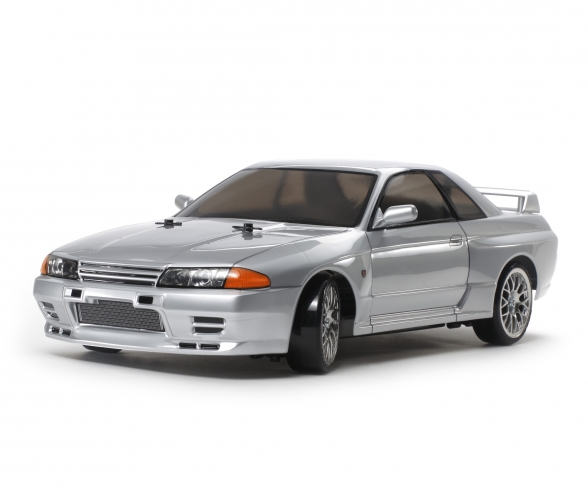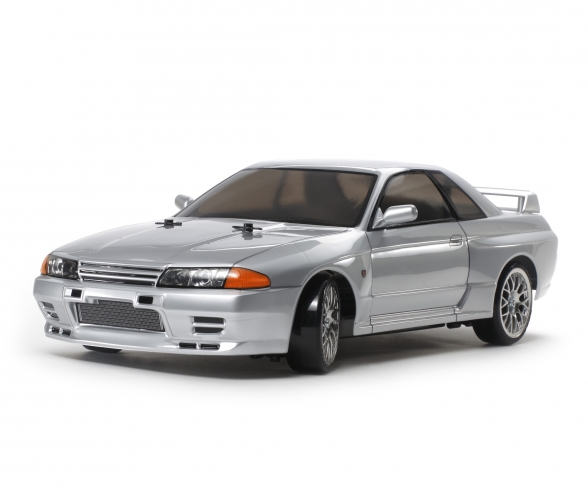 This item can only be delivered to the following countries: Germany, Austria, Portugal, Netherlands, Hungary
Article number: 300058651
Product: 1:10 RC Skyline GT-R (R32) (TT-02D)

Tamiya's line of drift spec TT-02D chassis cars welcomes this model of the iconic GT-R (R32), the thirdgeneration Skyline which went on sale in 1989 in Japan and came loaded with technological advances like HICAS 4-wheel steering and ATTESA E-TS all-wheel drive. Its RB26DETT 280 PS engine was designed for the race scene.

About the Model
• This is a 1/10 scale R/C model assembly kit. Length: 452mm.
• LEDs are included in export versions of the kit only.
• The Skyline GT-R (R32) form is recreated by a durable and lightweight polycarbonate body (originally used in Item 58428).
• Separately molded parts are included in the kit to recreate side mirrors and rear wing.
• Features marking stickers to decorate the car.
• The TT-02D is the specially tuned drift spec of the popular shaft-driven 4WD entry chassis, the TT-02. As such, it is compatible with TT-02 option parts.
• Comes with 24mm width drift-spec tires on mesh wheels, CVA oil dampers, full ball bearings, a sport-tuned motor and aluminum motor heat sink.