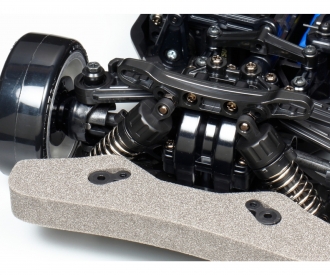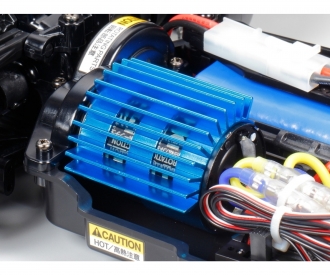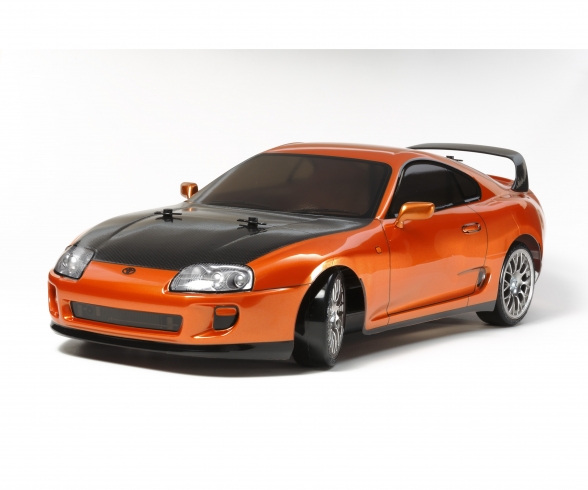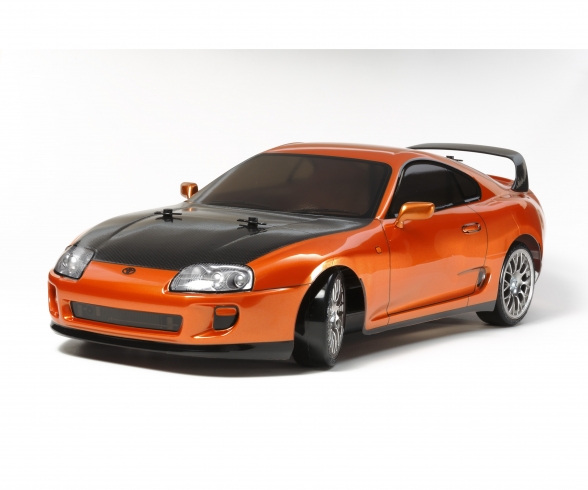 This item can only be delivered to the following countries: Germany, Austria, Portugal, Netherlands, Hungary
Article number: 300058613
Product: 1/10 R/C Toyota Supra (TT-02D) Drift Spec

One of the most recognized Japanese sports cars around the world, the Supra has left its mark both on the race track in the hands of pro drivers and on the streets in the hands of enthusiasts. Now, the Tamiya model (original release: Item 58392) is given a new release on the new Tamiya drift unit, the TT-02D chassis.

About the Model
• This is a 1/10 scale R/C model assembly kit.
• The aggressive form is captured faithfully by the polycarbonate body.
• Features separately-molded side mirror and rear wing parts.
• Includes carbon pattern decals for engine hood and rear wing.
• The TT-02D is the specially tuned drift spec of the popular shaft-driven 4WD entry chassis, the TT-02.
• Features 24mm width drift-spec tires on metal-plated mesh wheels, CVA oil dampers, full ball bearings, a sport-tuned motor and aluminum motor heat sink.
• The body was originally used on Item 58392.
Warning notices:
Read carefully and fully understand the instructions before commencing assembly. A supervising adult should also read the instructions if a child assembles the model.
When assembling this kit, tools including knives are used. Extra care should be taken to avoid personal injury.
Read and follow the instructions supplied with paints and/or cement, if used (not included in kit).
Keep out of reach of small children. Children must not be allowed to put any parts in their mouths, or pull vinyl bags over their heads.
Warning! Not suitable for children under 14 years.