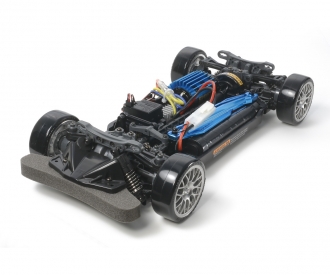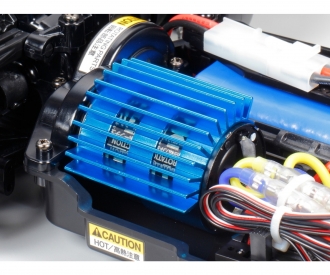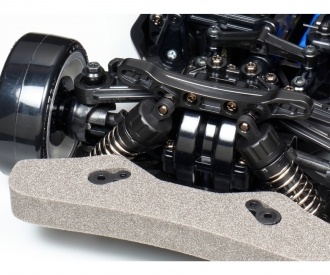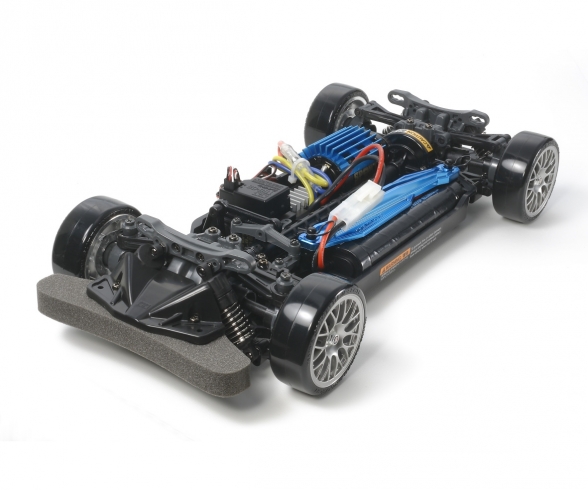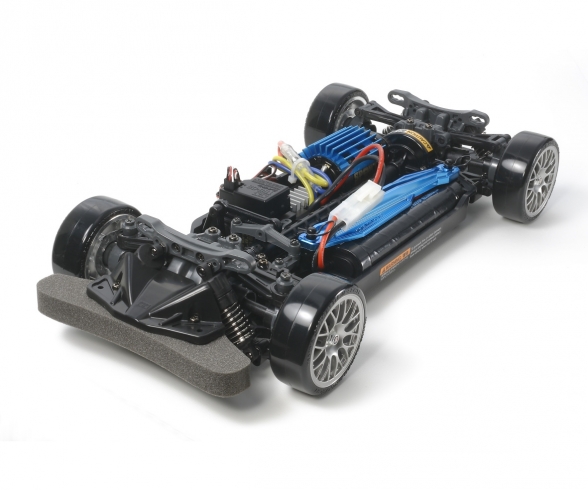 This item can only be delivered to the following countries: Germany, Austria, Portugal, Netherlands, Hungary
Article number: 300058584
Product: 1:10 RC TT-02D Drift Spec Chassis

The TT-02 chassis is Tamiya's latest entry level 4WD full independent suspension assembly kit that offers ease of assembly and easy maintenance. The TT-02D is the Drift Spec variant that includes special parts to make it a fun to drive drifting machine.

Includes Super Driftech tires (24mm width) which feature a special resin compound suited to drift driving.

Includes full ball bearings and CVA (oil-filled) Super Mini shocks.

Tamiya Sport-Tuned Motor and Aluminum heat sink is included.

Brake disc-shaped wheel hubs (silver color) and battery holder (blue) are metal-plated parts.

The TT-02 chassis offers 2 different wheelbases and tread settings without the addition of Option Parts. It also supports 10 different gear ratios.

The skid-shaped underside of the bathtub type frame minimizes contact with the road surface.

Body is not included in this kit. Purchase a separately-sold body of your choosing and fit it to the chassis.


Warning! Not suitable for children under 14 years.