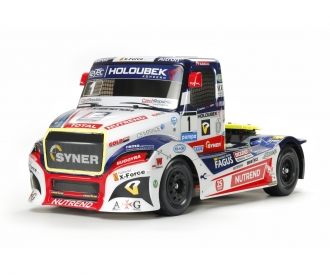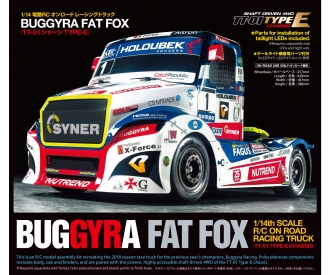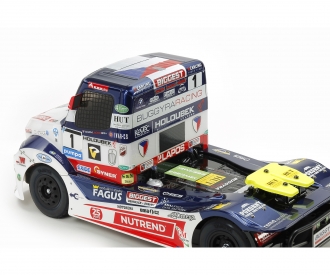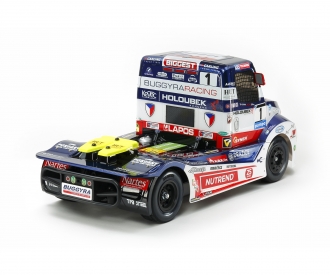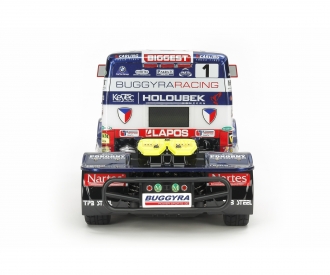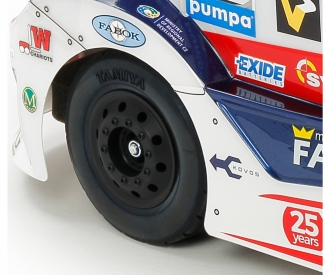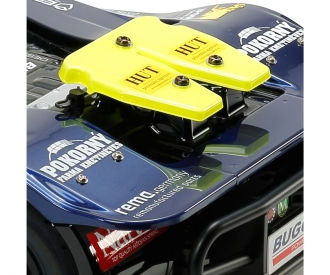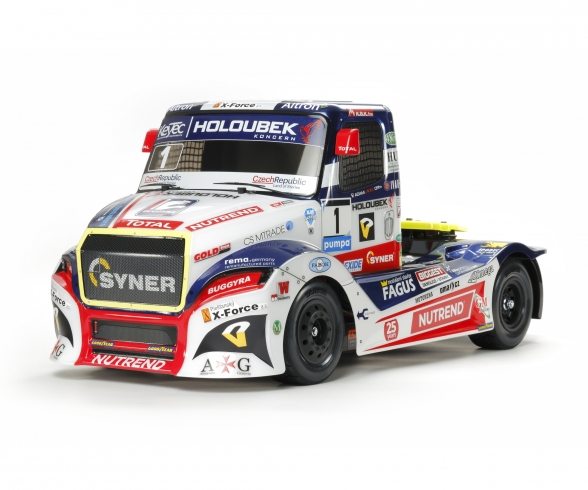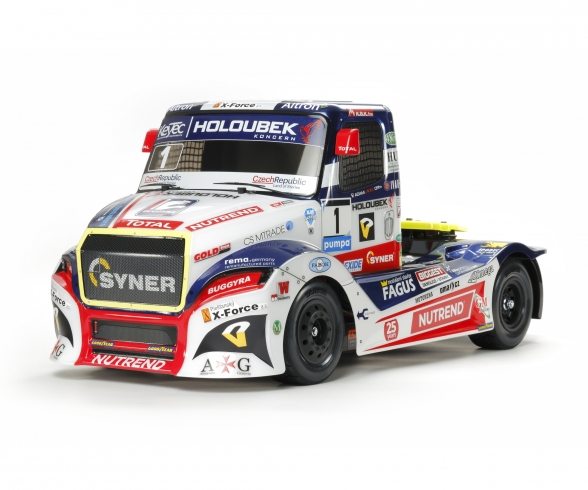 Quantity:
1
2
3
4
5
6
7
8
9
10
11
12
13
14
15
16
17
18
19
20
21
22
23
24
25
26
27
28
29
30
This item can only be delivered to the following countries: Germany, Austria, Portugal, Netherlands, Hungary
Article number: 300058661
Product: 1:14 RC Buggyra Fat Fox (TT-01E)

Here comes a new addition to the stable of racing trucks in the world of Tamiya R/C! This model recreates the Buggyra Racing Fat Fox piloted in the 2018 season of the European truck racing circuit by 2017 champion Adam Lacko. You'll be able to have exciting truck races with your friends, just like the real ones thrilling fans on major circuits around Europe this summer!

About the Model
• This is a 1/14 scale R/C model assembly kit.
Length: 420mm, width: 187mm, height: 188mm.
• The Buggyra Fat Fox form is captured by a 3-piece polycarbonate body (2 cab components and body) put together using double-sided tape.
• Separate polycarbonate rear fender and coupler parts, molded plastic side mirrors and 2-piece rear bumper.
• Included stickers recreating the sponsors and livery of the #1 truck for the 2018 season, driven by Adam Lacko.
• Black molded wheels and 70mm diameter radial tires are specifically designed for racing truck models.
• Features molded parts compatible with 5mm taillight LEDs in separately-sold Tamiya LED Light Unit.
• The TT-01 Type-E chassis features shaft-driven 4WD with easy handling and great customizability.
• A wide range of option parts is available to tune the TT-01 Type-E chassis.