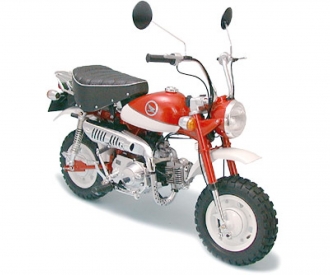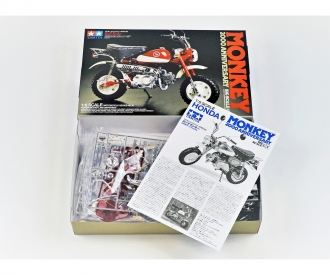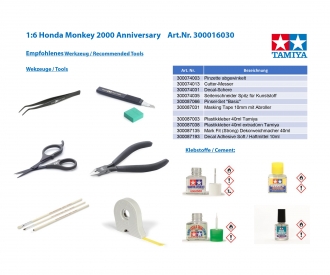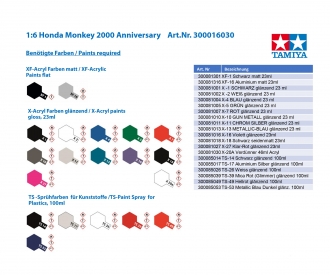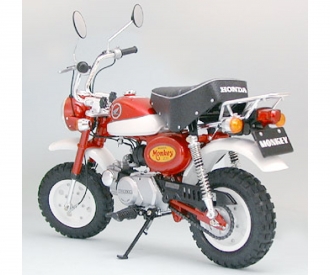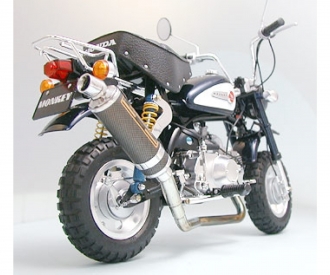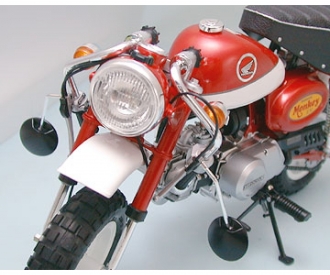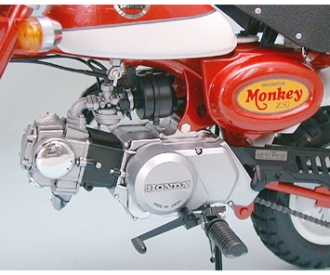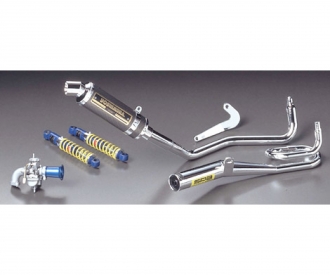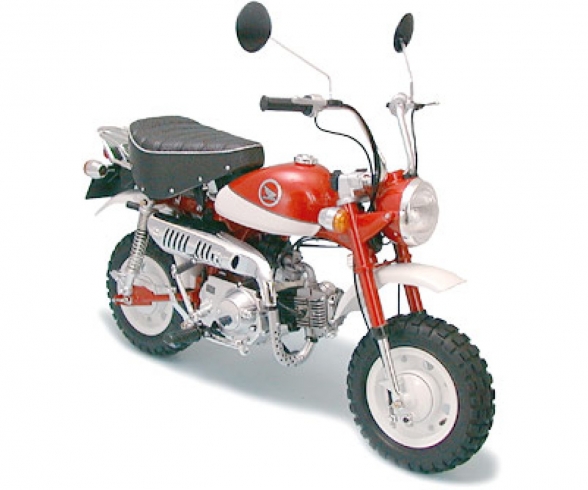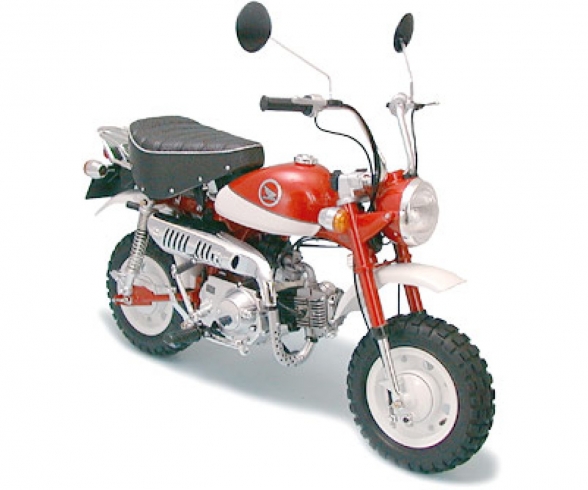 Delivery time 1-3 working days within Germany
This item can only be delivered to the following countries:
Germany, Austria, Portugal, Netherlands, Hungary
Article number: 300016030
Product: 1/6 Honda Monkey 2000 Anniversary

About the Honda Monkey 2000 Anniversary

It was back in 1961 that a curious mini-motorcycle was seen putting around Honda's "Tama Tech" amusement park. One of the most popular rides in the park, it sported a red frame under a white gas tank, tiny 5 inch tires and a peppy 50cc engine. Riders were said to appear, of all things, simian, and henceforth the motorcycle came to be known as the Honda Monkey. Looking more like a toy than a motorcycle, the compactness and fresh appearance of the Monkey scored high with fans of all ages. Honda revamped the Z100 park version for use on public roads, and brought out the CZ100 model which began to be exported in 1963. The first model to be marketed in Japan was the improved Z50M Monkey, which featured folding handlebars and seat for easy stowing in a passenger car. In January 2000, Honda brought out the 2000 anniversary edition of the Monkey, which sported the image coloring of the 1971 Z50Z(2) model. The production of this special Monkey was limited to 3000 motorcycles. The continued appeal of the Monkey must be both its diminutive size and ease of customization. Each Monkey owner is free to interchange any number of components including the engine parts, carburetor, exhaust pipe and suspension. In fact, over 1500 custom parts are marketed for this playful mini-bike.



Warning! Not suitable for children under 14 years.
About the Model

Overall length: 224mm, overall width: 100mm, overall height: 175mm
Model features two rear view mirrors, and new environmentally friendly carburetor.
Moveable front and rear suspension features metal springs.
Handle bars are foldable just like the full-sized bike.
49cc SOHC engine authentically recreated. Vinyl pipe used for various lines.
Two kinds of custom option parts including muffler are included in kit.
Also included are decals for the 2000 Anniversary model as well as two kinds for the recreation of the standard model.

Frequently bought together
Frequently bought together