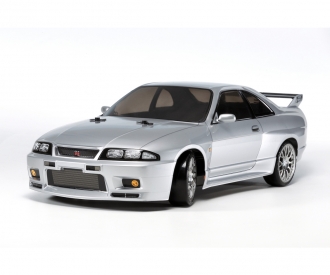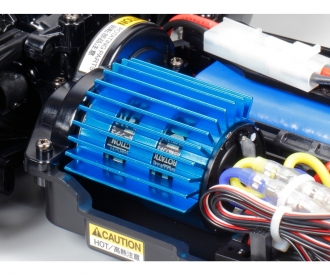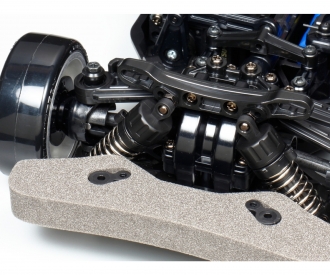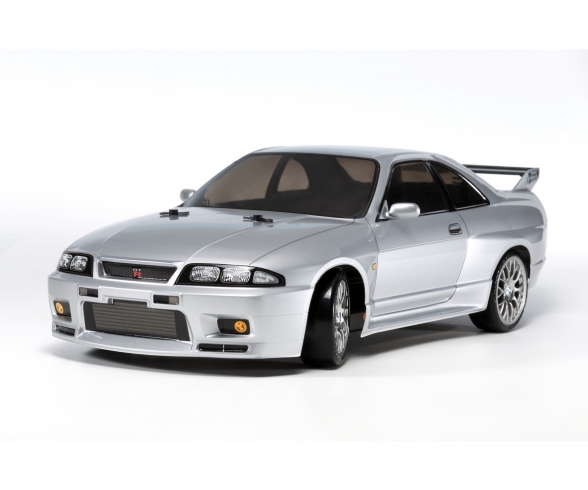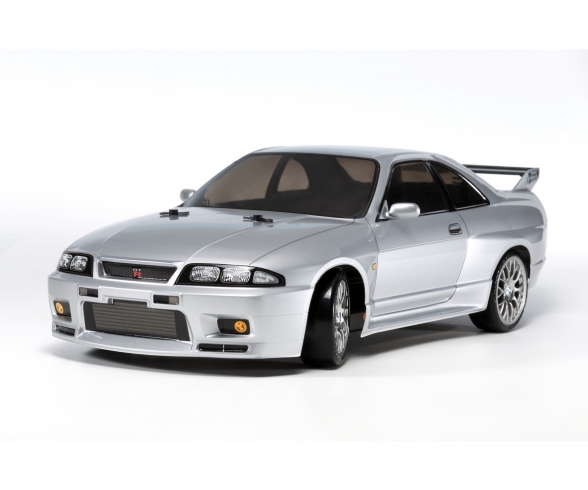 1:10 RC Nissan Skyline GT-R R33 (TT-02D)
Article number: 300058604
Age recommendation: from 14 years
€195.00
incl. VAT
free shipping
(within the EU)
Quantity:
1
2
3
4
5
6
7
8
9
10
11
12
13
14
15
16
17
18
19
20
21
22
23
24
25
26
27
28
29
30
Delivery time 1-3 working days within Germany
This item can only be delivered to the following countries:
Germany, Austria, Portugal, Netherlands, Hungary
Article number: 300058604 Product: 1/10 RC Nissan Skyline GT-R R33 (TT-02D)
Tamiya is excited to announce this model on the new Tamiya standard for drift driving, the TT-02D chassis. The R33 was the fourth generation of the famous Nissan Skyline GT-R; the RB26DETT 2.6-liter inline-6 engine was a carryover from its R32 predecessor, and this time the twin turbo powerplant was fitted with a 16-bit engine control unit. The vehicle was 13cm longer than the R32, with a wheelbase extended by 10.5cm. The body was also widened and strengthened, and given an adjustable rear spoiler. Other features on this high-powered car included ATTESA E-TS 4-wheel drive system and Brembo brakes.
About the Model
• This is a 1/10 scale R/C model assembly kit.
• The distinctive, powerful body of the R33 is recreated in durable polycarbonate.
• The TT-02D is the specially tuned drift spec of the popular shaft-driven 4WD entry chassis, the TT-02.
• Features CVA oil dampers, full ball bearings, a Sport-Tuned motor and aluminum motor heat sink.
• Stickers and masking stickers are included in the kit.
• Mesh-type wheels are paired with super driftech tires.
Warning! Not suitable for children under 14 years.
Technical details:
- 1/10 scale kit model
- Wheelbase 257mm
- Detailed polycarbonate body (incl. window masking film for painting)
- Robust TT-02D chassis (drift tuned)
- CVA oil pressure shock absorbers
- Ball-bearing
- Aluminum radiator
- Drifttech tires
- 4WD shaft drive with protected drive train
- Incl. electronic speed controller
- Powerful 540 SPORT TUNED engine