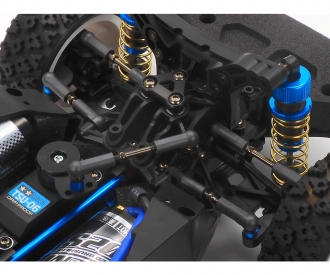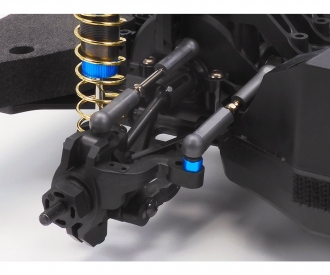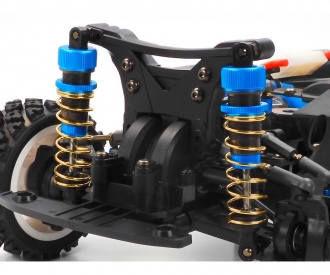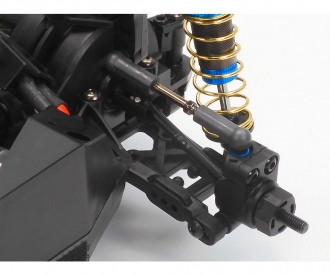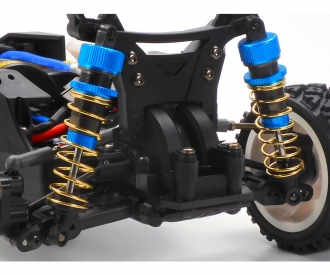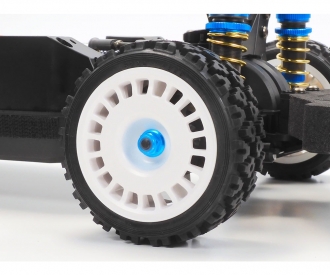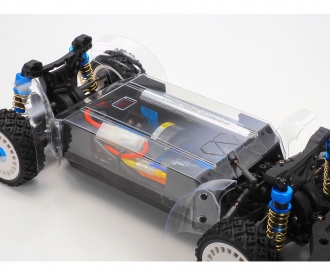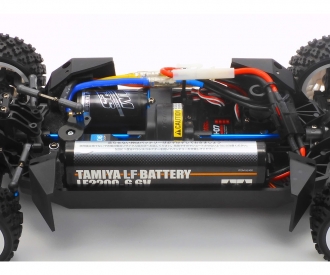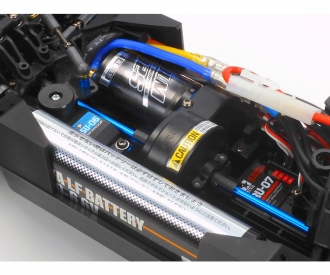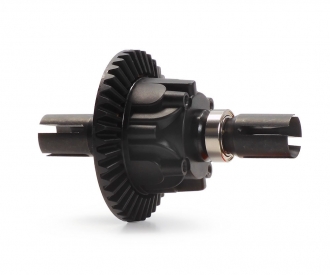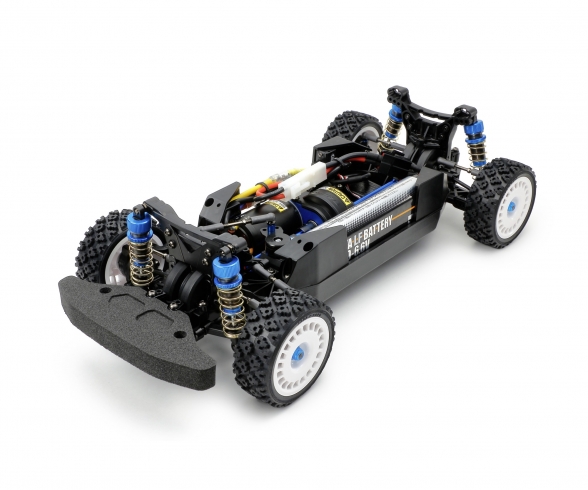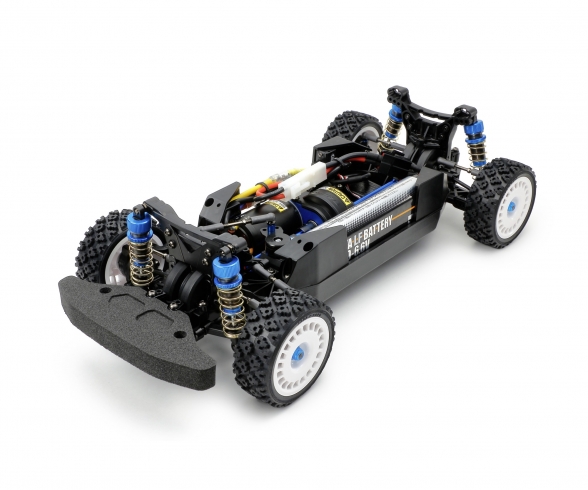 €375.00
incl. VAT
free shipping
(within the EU)
We will notify you by email as soon as this item is available again.
This item can only be delivered to the following countries:
Germany, Austria, Portugal, Netherlands, Hungary
Article number: 300058707
Product: 1:10 RC XV-02 PRO Chassis Kit

Tamiya is proud to announce this shaft-driven 4WD chassis kit for rally cars, an addition to the XV chassis series that will be a popular addition to the R/C rally series.

WARNING!
Read carefully and fully understand the instructions before commencing assembly. A supervising adult should also read the instructions if a child assembles the model.
When assembling this kit, tools including knives are used. Extra care should be taken to avoid personal injury.
Read and follow the instructions supplied with paints and/or cement, if used (not included in kit).
Keep out of reach of small children. Children must not be allowed to put any parts in their mouths, or pull vinyl bags over their heads.


About the Model
• This is a 1/10 scale R/C chassis assembly kit.
• Equipped with front mid-ship motor plus front and rear long propeller shafts of the some length.
• Comes with two 39T differential gears and one 40T differential gear for adjustment of front and rear drive balance.
• Use 39T gear (w/15T gear) on the front and 40T gear (w/15T gear) on the rear for drive balance bias to front and vice-versa for drive balance bias to rear.
• Features newly-designed parts such as gears, bathtub frame chassis, chassis cover, caster blocks featuring the 6-degree caster angle (XV-01 chassis: 10-degree caster angle), and bumpers with skid angles to reduce surface contact.
• Includes an aluminum servo mount.
• The motor mount, propeller shafts, input and center shafts, and urethane bumpers have new metal parts.
• It features a longitudinal battery pack position in the center-left for optimum balance.
• Long aluminum dampers are employed at front and rear.
• A polycarbonate chassis cover with wheel well liners helps prevent dirt and dust from getting inside.
• Suspension arms and front uprights are based upon the XV-01 chassis kit.
• Rally dish white wheels are paired with rally block tires.